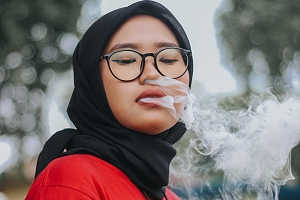 Vaping has become a very popular method for consuming cannabis due to its accessibility and convenience. Also known as "vaporizers," vape pens are small, tube-like, or rectangular-shaped devices that you can use to smoke cannabis. They are called "pens" because they resemble this type of writing utensil. They typically contain a cartridge and a battery and lower the temperature at which THC and other cannabinoids transform into a gas (from a liquid or solid state). This helps preserve several of the ingredients that may risk destruction upon you lighting the weed. Vape pens are also beneficial because they hide the smell of marijuana better than other items used to smoke cannabis.
How Cannabis Cartridges Work
Using a vape pen is simple. Just press the button and inhale the vapor through the mouthpiece. This action automatically heats up the cartridge which allows you to vape instantly. Vape cartridges operate using vape pen batteries. A vape pen battery powers an atomizer in the cartridge which heats up the oil. The heating of the oil also activates its chemical compounds which are then inhaled by the user. More advanced vape pens have multiple functions that allow the user to control the temperature and dose.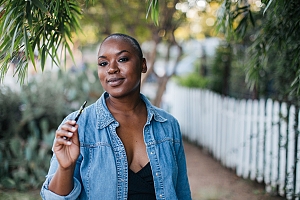 Benefits of Cartridges Over Cannabis Flower
There are many reasons why so many people are using cannabis cartridges. First, vape pens are discreet. There is no smoke or lingering odors that could catch the attention of passersby. There are also many varieties to choose from. You can find cannabis oils in a wide range of flavors. As cartridges contain concentrated fillings, they are able to maintain their potency and flavor much longer compared to flower. Cannabis cartridges are also available in several varieties, such as plastic wick, Pax Pods, glass, and metal. The higher the quality of materials, the more developed and untainted the flavor.
Shop for Cartridges
At Pure Oasis, you will find a full range of highly potent cartridges to use with various portable, stationary, or disposable vaporizing devices. Our concentrated cannabis cartridges contain pure liquid THC oils derived from different strains of cannabis to deliver a rewarding vaping experience. Our cannabis cartridge line has received rave reviews from customers and we are committed to expanding our product line to meet customer demand. Are you ready to try a vape pen for the first time or need replacement cartridges for your existing vaporizer? Shop our complete selection of cannabis cartridges today at Pure Oasis.