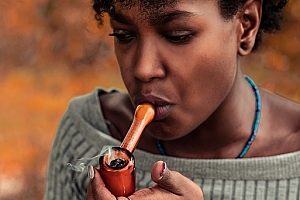 Users can consume cannabis in many forms. Depending on their preference, users can choose from a wide array. Cannabis accessories include pipes, bongs, and vape pens. Consumers have the opportunity to try every option and decide which one works best for their needs and preferences.
Pure Oasis is the most innovative cannabis dispensary in the Boston area. Our informed staff strives to provide the best consumer experience in our boutique and offers information on all products within. If you're looking for a smooth and efficient cannabis accessory shopping experience, look no further than Pure Oasis. Our premier products and educated staff are here to help you with any of your cannabis needs.
Cannabis Accessories
Cannabis can be ingested in many forms using various accessories. Traditionally cannabis has been consumed by inhaling the smoke through a pipe or bong.
If users are looking for a more discreet and modern alternative, they can opt for vaporizers. These options are easily transportable and fit neatly into a user's pocket. Vapes or vape pens heat up the cannabis flower or concentrate inside of it to a heat of 356 to 374 degrees Fahrenheit, turning it into vapor for the user to inhale. This option can enhance the chemical releases of cannabinoids, such as THC and CBD, and provide a reliable, portable experience.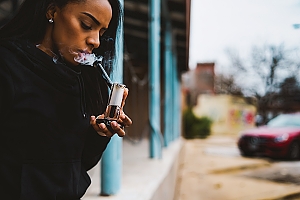 What Pure Oasis Offers
Users all have unique preferences. Here at Pure Oasis, we realize the need that our consumers desire. We offer a variety of cannabis accessories in order to appease to all crowds.
Cannabis vape pen on table For those who prefer the more traditional route, Pure Oasis offers a variety of bongs and bowls. These bongs and bowls can be used with any cannabis flowers we offer. For the users who prefer a more transportive and modern cannabis practice, Pure Oasis offers vaporizers and vape pens. Vapes or vape pens include either cannabis flowers or concentrate. No matter the preferred method, Pure Oasis offers a route for any first-timer or enthusiast.
Shop Accessories
Each cannabis user prefers a different experience. Cannabis can be used for many different things, including relaxation, sleep aids, or relief from stress and anxiety. At Pure Oasis, we strive to inform and provide every option for our customers. If you're interested in learning more about cannabis accessories, or other cannabis services we offer, contact Pure Oasis today.